Avalon ~ The Last Rune Pure,Tank & Med Clan  | rs-avalon.com
We massed up the boys for a little post-brunch PKing; started with ~18, ended up peaking at 27 STRONK Warriors. We started the trip off at Rev Caves where we smoked everyone like a Thanksgiving Turkey. After a good 30 minutes of slicing through clans like an Iron Chef, we scouted out RoT with BGSes, which was our cue to dip out. Unfortunately, our friends at the Turmite Clan didn't get the message and lost a few +1s. 

After leaving caves, we hit Deep Wildy for a bit then returned to Rev Caves where we 
hunted our Turmite friends. Unfortunately VR crashed the fight, giving Turmites a glimmer of hope that they could escape to single. Not on our watch! We chased the rats to single where we speared them into multi and ultimately forced them to Hop. BLNT Turmites. 
We massed up a few hours later for a CWA against Kings of Fear, and 32 hungry warriors came out to play. Took them for a quick 3-0, thanks for the action.
Went out to PK uncontested for nearly 3 hours afterwards while the discord clan did their thing in discord. 
same time next week? P.S. PM me for a way out before its too late.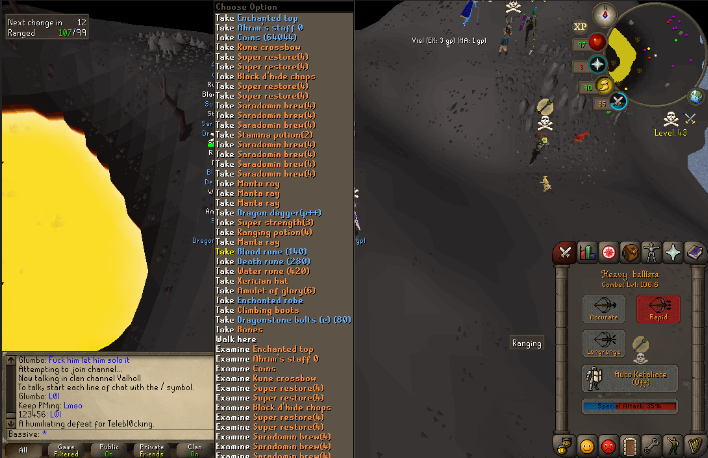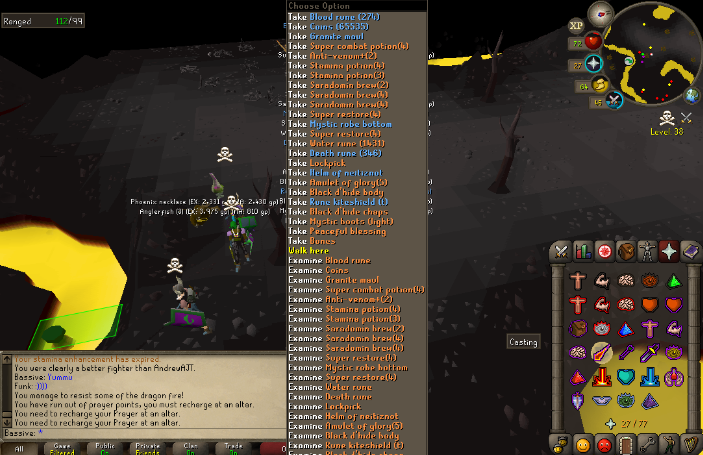 Thanks to those who participated!