hellboysjd2
Member Since Feb 9 2006 1:13 PM
Offline
Last Active Oct 27 2018 11:08 AM
About Me
Hello there, thank you for viewing my profile, i have included random videos and information about me here, my runescape clan history is at the very end and above it you just find random things that i enjoy.
youtube: http://youtube.com/justletuslive

* About me*:
constantly shifting and changing, i never once tell myself who i am, i just go and live and learn.
I Keep dead forums alive!
Best gifs EVER
I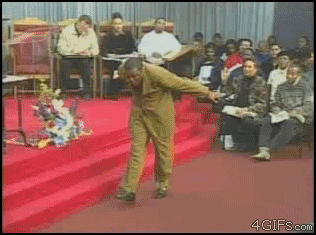 Credits for picture: Beanie (Af Forums)
Total Time i Spent on my main account, Hellboysjd2 On Rs2 (Pre-Eoc):
1- Took this screenshot somewhere during 2009 when the adventures log was still in beta, RobtoKill informed of its existence <3

2- This is the end, taken on Feb 2013 when RS2007 was released. Lots of Days/months were added through botting Dungeneering and summoning and other skill training and lots of pking & no lifing:)
Some random stuff from RS2: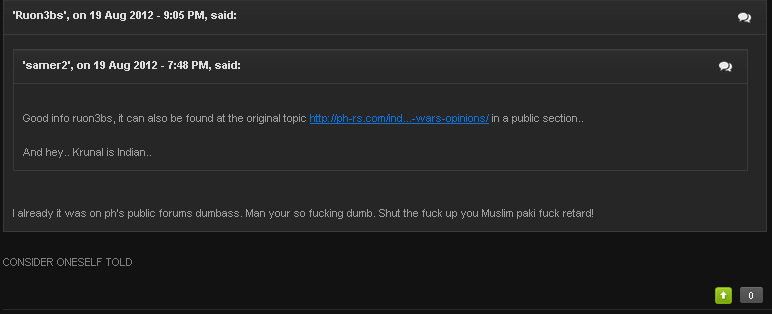 MY FA to pure hatred.. Doing an FA for the FA-App system i created for the second time lol.. I actually quit and rejoined PH twice and re-did fa both times, 3rd time i quit for good and the clan folded a couple of months later.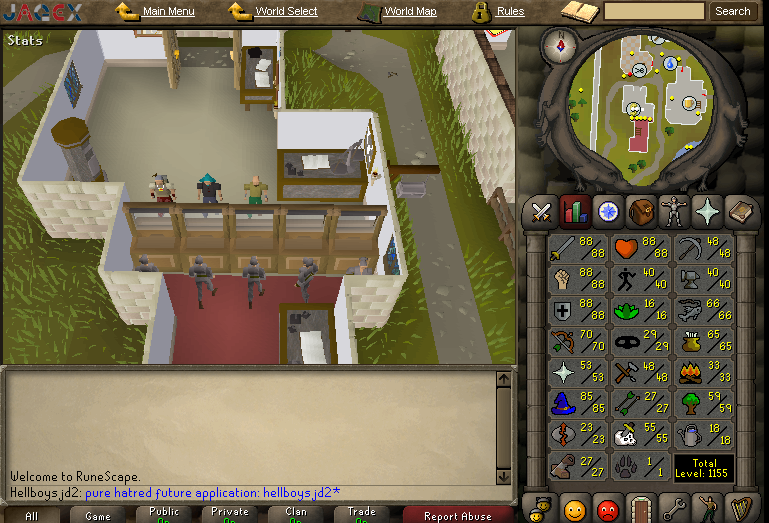 A rare sight.. Ph pking at MB in p2p.. We pked a lot in Rev Caves, BH Bank area before.. But never ventured so deep!.. We adapted quite well to OSRS being pure p2p game, but thank freaking god they also released an F2p theme worlds later!!!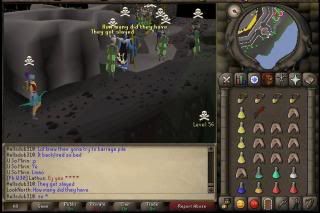 Random Music:
i am the table
ride the tables:
table inc:
the tabler :
creeping tables
table of the day
table
tablekiller
through the fire and tables
the waiting table:
tables tables..
Wrestling and more random stuff:
Two rot members attacking each other - thinking they are DI & DF, both during a name change.. oh my god.
I am actually a full SRL-Member and script writer :)
This has to be the funniest - most retarded video ever:
More sigs

Signature made by smokey2322 better known as 'Unrated'.
http://img842.images...08/hellboys.png [Image blocked; please upload it at an approved host.]
Clan history.
Spoiler
Clan history
Spoiler
2004 - Pking with teams of friends, applied to a clan on their forums (Forgot their name,

got kicked/inactive

).

2005 - Noobs Inc (

stopped pking with them, was still a team then

), Evolution (billaphon,

died

).

2006 - Prowess (lvperson25,

died

), Runescape Genesis (billaphon,

died

), Masters of Zamorak (

died

).

2007 - Masters of Dragons (

left, but kept helping them

), Ni (

got

bsed on fifth? trip

) Hells-Legion (billaphon,

died

).

2008 - Vindication (billaphon,

died

), Masters of Zamorak (remake,

died

), Pure Hatred.

2009 - Exercitum (

died

).

2010 - Pure hatred.

2011 - Pure hatred (

quit for a week

), The Rising (joined for GMT, left after 1 event), Pure hatred (

rejoined

).

2012 - Pure hatred (

Was in it for the year, mostly inactive/retired).

2013 (OSRS) - Pure Hatred (

Came back to osrs, clan changed, quit and rejoined twice in an attempt to adapt to those changes, failed to succeed and parted ways

)

,

Ancient fury (

Loved every moment of it but sadly i had to quit gaming 'forever' or at least for now.. Did my first ever real drop party on my last day and haven't played runescape or any other game ever since, quit september 16th 2014 - true today january 18th 2015).

2014 (OSRS) - Bearz

(

Was extremely enjoyable, loved every moment of it even thought i couldn't stay up all the time for the events, eventually the leadership got bored of the game and closed it down because of a rumor, no regrets loved it and appreciate them for not kicking me over the betrayal and my stupidity with lovelost).

2014 (OSRS) - Ronin

(

I didn't want to join this clan because i couldn't see myself in a clan where the leader is someone who has hacked/scammed stolen items from other players in his previous clans on a consistent basis.. only reason i joined was because my friend 00Jack joined because he thought i wanted to join.. When bearz came along i joined them and stuck with ronin, they claimed i was attacking Ronin members while bearz was around.. i did no such thing they also claimed i was leaking information/echoing Teamspeak to Af and i did no such, they kicked me and hotgun akicked me from the channel.. Completely offensive and extremely rude.. I would of actually stayed and helped them but they were so stupid and adamant about NOT being a team and being a clan, just silly.. Joined Bearz and stayed with AF till i quit gaming).

2015-2017 (OSRS) - Retired (Here and there, As of July 30th 2017, every single one of my high level main accounts is banned "Three accounts in total". Regardless, I linger around clan forums and irc, especially zybez. AF's TS/IRC/Forums and Ph's TS. For the most part i am a mere spectator, not intervening or interacting, sometimes people would contact me and offer me a spare to attend an event with their team/clan and i am not always up for the offer, i witnessed one AF war live in 2016 on my level 62 main that is now banned and currently my main is level 30ish pure that i rarely play on.  The highlight of this period was the PH reuinon pk trip on July 30th, 2017. This event saw many ex ph members just embrace each other and deliver one hell of a performance. It was truly a historical day for the clan world that will be remembered and cherished by hundreds of players for many years to come. The Ph spirit never faded away and our members that continued to play just BLEW ME AWAY with their impressive skills and growth as pkers. No one got himself killed and we excelled. LIVE hard RIDE FREE PH 4 Life). 
Team history
Spoiler
2004 - noob teams, reffer4200, absolutaxe, mocrac, sasmoga and noobs (

all joined evolution

) ,

2005 - Arab teams, Arabicdruzi, Hosam11, fayiz, Batista2 >> Noobs inc (

stopped pking with them

)

2006 - None.

2007 - Noobs inc (

Sadikido would invite me to pk trips, later on got bsed north of hill giants because i had a 'green se cape' teleported with 1 hp, never pked with them again, worked with them when they reopend

).

2008 - Pure hatred, cc team, became a clan later.

2009 - Cc hopper at first, then dedicated to Welfarers (p2p), then joined Ancient Fury (p2p,

died

),

Masters of Zamorak (remake #2,

created by senbo, died quick

)

2010 - Technical Knock-out Blitz (

left a year later

),

2011-

No return (

Left, before Wildy update),

Euphoria (

Left

,

Quit Rs all together, game became unplayable sadly

).

2012 - not in any teams (

in opposite to ph members, whom most are in or two teams

) .

2013 - (OSRS) Jaja

(

(

Fun team but when i quit ph for 3rd and final time i quit rs all together, parted ways and when i came back to rs in december of 2013 i re-introed to AF instead of jaja, good guys nothing but love for them)

2014 (OSRS) -Ancient Fury (

I don't even know where to begin here, when i quit gaming on September 16th 2013 i had spent my entire time afterwards playing a browser based game called cs Portable, during december i decided to randomly use a bond and play Runescape followed by going to solo bandos and getting a BCP solo on my first kill, at the bank a person invited me to join a pvm clan called Stud unit, i did and then it just seemed like i must join a pvp clan and i talked to Chall and there i was, back to gaming and joined AF. Af gave me a Perfect 2014 even though i wasn't a good member or even half a good member, i was annoying at so many points and sucked at everything.. Yet the clan made me feel so welcomed when i am different, everything was just different, i wasn't getting trolled, harassed, flamed publicly, ashamed, humiliated, disrespected, bullied and so on..It was just the opposite, anytime the leaders (tom and kyle) had anything to say they'd move me to a private channel and discipline me when i was out of line.. I loved being AF i loved changing roles - from the guy that was on the receiving end of barrage piles to being apart of the clan THAT GIVES those barrage piles, i love AF so much and by July i developed a huge sense of awareness for my gaming addiction and decided to begin quitting gaming.. On September 16th 2014 (that date again) i did a drop party and quit RS, dropping over 25m worth of items, my struggles to quit gaming began then and continue today, i Thank AF for everything and the wonderful Experience, i wish i wasnt addicted to gaming i wish i could manage my time perfectly I WISH i could of stayed active through 2015.. But in a sense i had, up until march 5th 2015 i was still checking af forums daily, contacting leaders, members and so on.. Supporting the clan morally and publicly.. Now this too is coming to an end because i am ending my interactions with Runescape's clan scene, which is the last nail in the coffin for my gaming addictions.
Final statement
For the longest time i was addicted to video games, i began my quitting process on September 16th, 2013 only to fail and return 10x harder for an entire year - i eventually quit again and this time for good on September 16th, 2014 (so many things have happened on my life on September 16th), i've detailed it in paste bin logs that took me weeks and months to write.. On march 5th i've ascended from my gaming addiction and i am now stepping aside and retiring from active participation in the online clanning scene related to Runescape!, i love this community, i love zybez, i love af's forums, i love going on irc every day and having a blast an fun talking to fellow Af' (Hummy, Beanie, Giggle, adriann, love you all), i love telling rot they suck everyday because its not true and i know they don't suck ;).

 

But Its time to move forward and focus on my life, the fact i accomplished two life goals in the same week tells me i have to make my final changes and be the best i can be, i am nothing like the person i was in 2013 or 2014, i was addicted to gaming and to porn.. I have now quit both and i keep contact with my accountability partners daily to make sure i do and stay that way.

 

Thank you for everything zybez, sorry for all the mischief and all the whining about so much trivial stupid pointless stuff on these forums i wanted the best for everyone i wanted these forums to become everything, the best online forum to anything which is why i go above and beyond to generate some content some discussion that is so unfitting to these boards.. I want everything to come here, all discussion and not just specific discussion.. Thank you everyone, as of march 5th i am now limited to accessing off topics & community discussion only, i view nothing gaming related . (Thank you Jaacco).
---
Community Stats
Group

Zybez Exclusive

Active Posts

8,128

Profile Views

25,737

Time Online

67d 14h 44m

Member Title

Quit gaming

Age

27 years old

Birthday

December 1, 1990
Runescape Profile
RS Status

Retired

Clan

Pure Hatred

Team

Ancient Fury
Viewing Profile: hellboysjd2