Topic written by Zak
The lads rolled out early to sweep rev caves as we do everyday, ran into Ibliys and BA early on,
naturally everything in our path was swatted away. After some time a number of cutthroaters thought they'd roll up to bgs. They logged in, members getting dropped without prayer on left and right and the rest teled away. Knowing the average intelligence of a cutthroat member we knew that one would surely return on the same world therefore we lay our trap; Standing at north door we saw CT TN rolling up with no protect item on like the absolute whale he is and relieved him of his BGS.  After this CT seemed to disappear and end their first trip. 
After 2 more hours of Pking CT decided to come out again however this time in rags, seemingly banned from taking +1s into rev caves after the earlier debacle. However we did manage to sniff out another whale by the name of Blazinq. Blazin has a problem with using his prayers and as such was deprived of his AGS he was forbidden to bring. 
Finally we fought DF for around 40 minutes in an extremely clean fight. GF to all. 
Pictures/Endings of the fight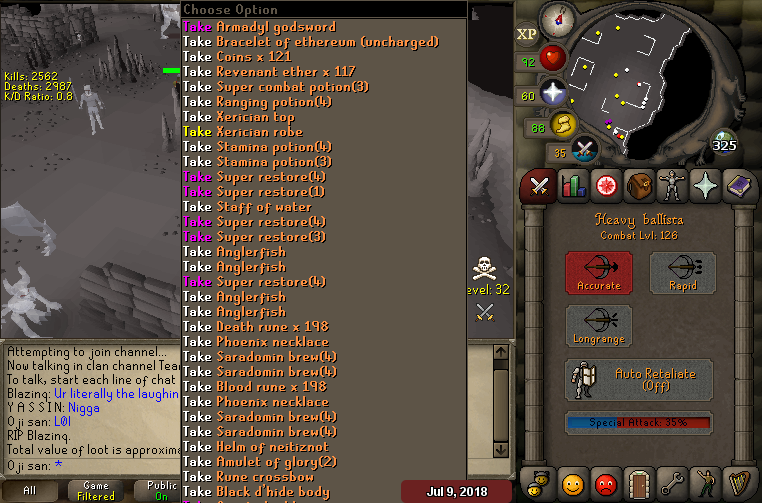 https://cdn.discorda...233/unknown.png [Image blocked; please upload it at an approved host.]