After not having fought The Rising in PVP for a while we managed to reach a deal for a 5 day prep for Thursday. Despite it being midweek and with questionable signups we were ready for battle. Knowing TR was capable of big pulls (they had 60 during our last weekday rumble) we felt confident seeing our large amount of lates that promised to arrive. Unfortunately TR seems to have had a poor pull for some reason and while ours was mediocre it proved to be more than enough. I instructed our members to just tank around us and we transitioned through TR leading them to call it off just 16 minutes into a 90 min cap. Not satisfied with our action and with more men arriving eager for battle we began to look elsewhere for another scrap.
Downfall Starting: ~90 options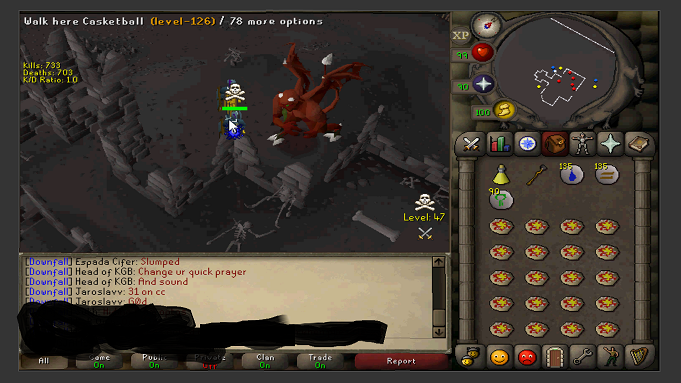 TR Starting: ~80 options?
Pics: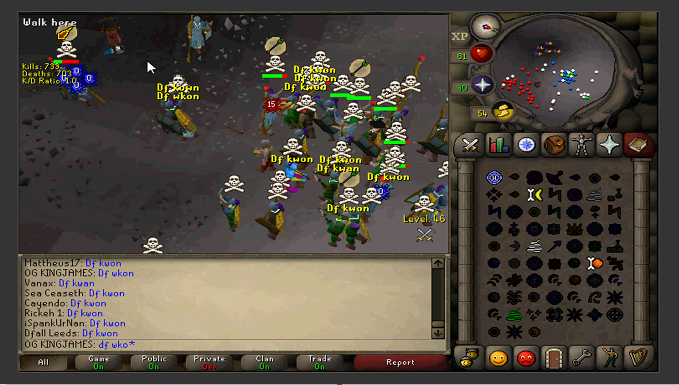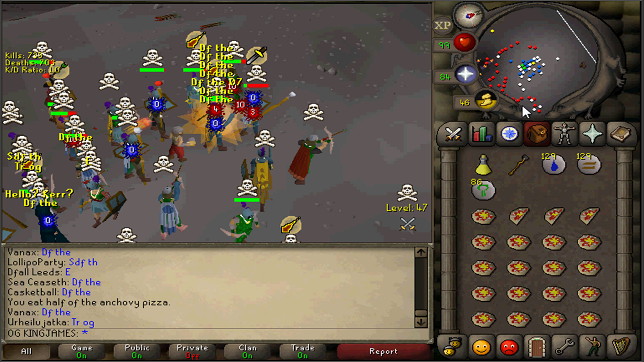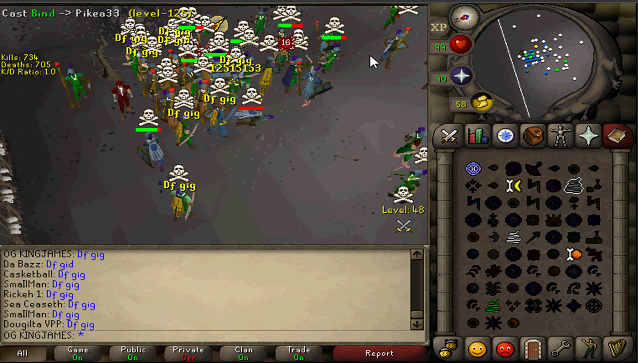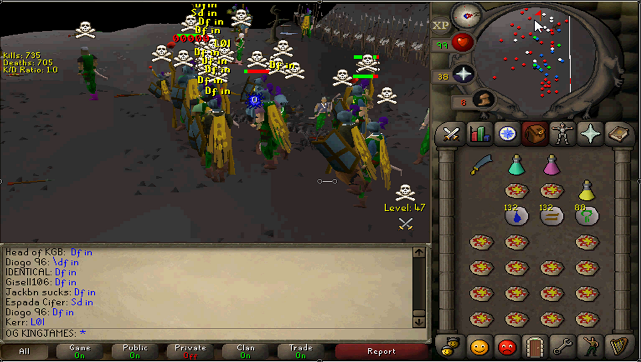 Downfall Ending: 129 options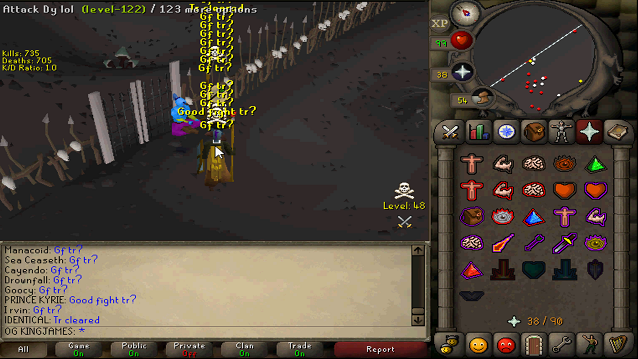 TR Ending: 30 on TS, cleared from world
Part 2:
We first approached DI who declined and our options were beginning to look slim when Divine Forces agreed to mass quickly and have a battle with us. They rushed us at east tree and we got a few piles off before ROT showed up to hit Divine Forces. We proceeded to team to clear as agreed and not too long after DI rolled up on the scene and it became a cluster. For the remainder of the cap we picked off anyone we saw on the edges of the clump and kept our spam/performance high. When 6:30 rolled around we decided to call it a night with 42 on TS. Thanks for the enjoyable action everyone involved.