drinkebroer5
Member Since 06 Oct 2008
Offline
Last Active Jul 18 2013 04:48 AM
About Me
Hey and welcome to my RSC profile page,

A little more about me:

Original RSN: Drinkebroer5
Previous RSN: FoF-Drinkie, ffffooooffff, Lo0td3tecz0r
Current Display Name: Drinkebroer5
Started clanning around 2007.
Joined RSC 8 october 2008.
Hobbies: Partying, Scaping, water-skiing and in the summer going to my mates pool to have fun.
Currently studying for Land-Surveyor.
Proud owner of the car below.
http://img232.imageshack.us/img232/5752/carc.png [Image blocked; please upload it at an approved host.] http://img256.images.../2766/car01.png [Image blocked; please upload it at an approved host.]
Me and the clanworld:
[The Clone Avengers] - Member: After being bored a bit on RS i started to go search for a clan on the RS boards. After looking around for a bit and talking to some people i decided to join TCA, just a community clan with fun events like pest control (hell yea), castle wars and so on. I enjoyed my time being with them but only had 1 problem, the timezone. TCA was an EST based clan and me being GMT+1 i couldn't really make alot of events. After being with them for a few months i decided to leave and search for a clan that was GMT based.
[Spirit Warriors] - Member: After PVP being removed and getting more interested in warring i decided to join my first RSB clan. After leaving TCA one of my friends informed me about the clan he was in called Spirit Warriors, an RSB based warring clan with a fun community and alot of events. SW was a pretty small clan that warred on the RSB ladder but wasn't really a top clan on it. I still had alot of fun with the people in there with a good leader called 'Sir Chall' (still in the same team with him atm). Some months later Chall decided to step down as leader and leave the clan a few days later. Me and some other people tried to keep the clan alive but had to close it around a week later.
[Flames Of Fury] - Co-Leader: After the closure of SW i followed some friends and joined Flames Of Fury, who just opened that same week. FOF was a bunch of noobs together when we started off, having some fun at clanwars and doing other events. Soon we joined the RSB ladder ranking and started growing larger and getting stronger. From the start we had a good rivalry going with Blood Vipers, we literally couldn't hear/see/smell eachother. Both flaming eachother every time we ran into eachother we both decided to set up an official clanwars fight for the RSB ladder ranking. After alot of pumping up we headed out with 60+ people which was a record pull for the current RSB clans. We literally smacked BV into the ground and made alot of their members join FOF after. FOF growing larger each day, being hated by alot of other RSB clans had some good rivalries going with clans like TBC/TBE/UP/WF/EXI/RDK and NB. FOF fighting every clan there was and winning almost every fight were now #2 on the RSB ladder but not ready to fight the #1 NB yet. In the meanwhile i was given the co-leader rank for my dedication/loyalty and activity. RDK a quite strong clan that wasn't on the RSB ladder yet joined in and challenged NB for rank 1 the first week they joined. NB, coming out on top with a record pull of over 100 people, were now unstoppable. Right after that fight RDK challenged FOF and won the fight. A little later NB got kicked from the RSB ladder for flaming which made RDK get #1 by default, FOF getting stronger daily were now ready to take #1 RSB off RDK. FOF pulling a record pull of 96 ending both rounds of the fight with RDK with over 80 people left. Soon after that fight RDK left the RSB ladder and focussed on PVP.
Shortly after the PVP worlds were released FOF was ready to kick some ass out there. Still being a clanwars based clan we had non mandatory trips pulling 40 to 65 people fighting TBE/RDK/TBC and NB every weekend. NB being the stronger clan had alot of beef with RDK. TBE/RDK and TBC now beaten every 1 on 1 against NB or FOF decided to team everytime FOF or NB hit them. This resulting in NB and FOF teaming up to fight the alliance and coming out on top. Shortly after Nick (equinox8472) decided to close FOF on a high, holding #1 RSB for months and having loads of fun pvp trips, due to no time left to lead the clan.
[Red Dragon Knights] - Member: After FOF closing our leader set up a somewhat merge with RDK, i wasn't sure about joining RDK but seeing all my fof friends went there i joined aswell. I was given full member rank straight away since i was co-leader in fof. After alot of new people joining RDK they got really strong, Pulling 90 to 120 to almost every PK trip we had, fighting top clans like ROT/DI/RSD every week, we were doing great. I had fun in RDK but it felt different than being in FOF. After around a month i heard FOF was re-opening as a PVP clan so i couldn't wait to join.
[Flames Of Fury #2] - Senior Member: After one of our ex members (Anthony) re-opening FOF after asking permission to Nick (old leader) i joined straight away. I was given full member from the start and changed to Senior member cause of my 1 year+ loyalty to FOF. FOF starting great, having fun fighting RDK and Brut (who re-opened around the same time as us) grew larger and larger. After some beef between FOF and Brut a rivalry was born. Fighting eachother almost every week resulting in FOF winning basically every fight Brut knew they had to do something. In the meanwhile the summer ended and ROT were really getting in shape, fighting DI every week in the longest P2P fights there have been in the RS history. FOF now searching for a new challenge asked RSD for a prepped fight resulting in a new record pull of 86 for FOF since re-opening. The fight between 115+ RSD members and 85+ FOF members was later crashed by ROT's 120+ pull. We teamed to fight the crashers but RSD decided to leave as they found it pointless and claimed a win over the fight with FOF, which they deserved. Brut now back in the game after mass recruiting 50 VR members were challenging FOF every weekend. Brut now with a 130-140 memberlist got the upperhand due to their numbers. Later after many discussions between our ranks we decided to close FOF for the last time.
[Ancient Fury] - Member: At around the same time FOF closed AF re-opened. I wanted to join AF but a few friends joined RDK, me trying to stay with my friends didn't know what to do but after seeing FOF basically spliting up i decided to go join AF. AF starting of with a 30+ pull to their first pk trip since re-opening, later giving RDK, Untamed, Brut and other clans/teams fights. I really enjoy being in AF since i never laughed so much during pk trips cause of our funny members and leaders. Soon enough RDK weren't that much of a challenge anymore so we started focussing on Brut. Fighting weekly with AF being alot more organised and having much better spams in game defeated Brut, from then on we defeated them weekly with them trying every possible way not to lose. Starting with outlasting to now asking other teams and clans to come help them out. AF now getting stronger than ever, pulling 70's in weekends to non prep, are getting ready to take on the better clans like ROT and RSD.
My Ancient Fury Awards so far!
http://img15.imagesh.../bestartist.png [Image blocked; please upload it at an approved host.]
http://img62.imageshack.us/img62/1976/bestoveralldrinke.png [Image blocked; please upload it at an approved host.]
http://img405.images...rtistdrinke.png [Image blocked; please upload it at an approved host.]
Music, an important factor in my life:

I love all different styles of music going from pop, hip-hop, electro, house, D&B, Dubstep, Harder Styles to some rock songs. Huge fan of Gorillaz aswell.
Here are some videos to see what i mean:

[url="http://www.youtube.com/watch?v=dQWT7fNrVqQ"]http://www.youtube.c...h?v=dQWT7fNrVqQ[/url] [url="http://www.youtube.com/watch?v=3wpCf0FsZKQ&feature=player_embedded"]http://www.youtube.c...player_embedded[/url]
[url="http://www.youtube.com/watch?v=EDKeIhASmFM"]http://www.youtube.c...h?v=EDKeIhASmFM[/url]
[url="http://www.youtube.com/watch?v=zK_13avWOJg"]http://www.youtube.c...h?v=zK_13avWOJg[/url] [url="http://www.youtube.com/watch?v=PvZt7-X8QXI"]http://www.youtube.c...h?v=PvZt7-X8QXI[/url]
Movies, another big part of my life:

I like all kinds of movies, here are some of my favorites:

V for Vendetta
Gladiator
300
Repo Men
Harold and Kumar
Lock Stock and two smokin barrels
The number 23
Snatch
American Gangster
City of God
Things you do in Denver when you're dead
Scarface
Lord Of The Rings
Greenstreet Hooligans
The Mummy series
Monthy Python's series
In Burges
The lovely bones
RED
Paranormal Activity
Inception
Saw series
REC²
and many more...
Signatures and Artwork:
I recently started experimenting with a program called gimp to make singatures and other artwork, here are some of the things i've made (first one being my first, last one being my last):
http://img265.images...cientfury05.png [Image blocked; please upload it at an approved host.]
http://img262.imageshack.us/img262/3041/goooaaal03.png [Image blocked; please upload it at an approved host.]
http://img225.imageshack.us/img225/3874/lloyd02.png [Image blocked; please upload it at an approved host.]
http://img214.imageshack.us/img214/9763/drinkie.png [Image blocked; please upload it at an approved host.]
http://img249.imageshack.us/img249/8575/pj05.png [Image blocked; please upload it at an approved host.]
http://img718.imageshack.us/img718/2190/nikobrown.png [Image blocked; please upload it at an approved host.]
http://img28.imageshack.us/img28/8296/rawli2.gif [Image blocked; please upload it at an approved host.]
http://img191.imageshack.us/img191/7031/drinkie01.png [Image blocked; please upload it at an approved host.]
http://img97.imageshack.us/img97/9467/tomuchskillz.png [Image blocked; please upload it at an approved host.]
http://img341.imageshack.us/img341/5175/64033906.gif [Image blocked; please upload it at an approved host.]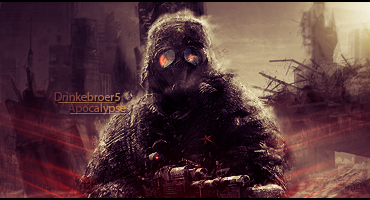 ---
Community Stats
Group

Member

Active Posts

5,099

Profile Views

8,970

Time Online

7d 21h 26m 22s

Member Title

The Pornstar

Age

27 years old

Birthday

August 18, 1989

Location

Belgium
Runescape Profile
RS Name

Drinkebroer5

RS Status

Retired
Viewing Profile: drinkebroer5