dcranger
Member Since Oct 9 2006 1:54 AM
Offline
Last Active May 29 2018 5:54 PM
About Me














420 Pkers is currently one of the fastest growing, most active p2p PvP clans in Runescape. We consistently win wars and run-ins, and we go PvP as a clan every night. Although 420 has been reorganized several times, it has been a force to be reckoned with since long before Jagex stole the wild. The demise of the wilderness and the advent of minigames like Bounty Hunter, Clan Wars and the Free-For-All arenas nearly sucked all the life out of pking ... fortunately for us, Jagex relented somewhat and gave us entire worlds to PvP in. 420 is taking full advantage of that.

Our founder, Dcranger, has been leading his clan into P2P wars and fights since he created 420 Pkers in 2004. Well-known in the clan community, he is adept at arranging wars and run-ins and he keeps his cool under pressure. His calm pile-calling and encouragement during fights has led us to victories even against impossible odds and against clans no one expects to beat. Our members follow him with a loyalty that comes from respect, and many members of the clan have been fighting by his side in 420 since it opened. There's a reason our members say 420 For Life! They mean it.




Our History.
I founded 420 pkers in the year 2004 while sitting around the table with a couple of buddies. We were one of the few clans p2p pking at that time ... good old magic short bow and dragon long days. We started pulling a steady 60 opts and pking nightly. We were small for awhile, but early 2005 is when we started getting bigger and pulling 90+ opts to pks and pk run ins. We were still not too well-known but by the time 2006 came around we started stepping it up, pulling 120+ opts and fighting clans like Violent Resolution, Golden Elites, tsc, tkc, Reign of Terror, rsd etc. It got to the point where we were out every eastern late night and getting fights constantly.

Towards the end of 2006 we were allies with TKC, taking on VR+GE and fighting top clans like 3v0 and ROT. As we moved forward at the start of 2007 we were always out with maxed opts, fighting all the top clans and having alot of fun and getting plenty of publicity. Mid year 2007 the wild came to a end and I closed 420 pkers and quit Runescape. I was not around for any of the multi BH crater. Right around the time the crater turned to single, I came back to Runescape and reopened 420 pkers. We did a lot of clanfights and had small trips in bh crater etc. Keeping our clan multi based wasn't much action for us seeing all we were doing was mostly clanwars. We decided to stick to clanwars and keep our practice up while doing godwars and stacking up for pvp multi that was rumored to come out. When pvp multi came out we had about 30 active members and we were fighting clans like TSC and Hood Pkers and Outlaws etc. We were pretty much taking over late night eastern pking again with the exception of ROT ending us every now and then.

Around the end of 2008, beginning of 2009, we were the most active p2p pking clan in runescape. We were fighting the top p2p clans, ROT, Kill Orgy, RSD, The Crew, we even took on Divine Forces in a full out with Damage Inc anticrashing for us. We fought many clans and had allies such as VR, New Bloods, and even ROT for a few fights. We were being ranked #3 p2p clan on rsc, right after #1 and #2, DI and ROT. We had a steady 50 man member list and pulled 35-40 every night. Now, with all this glory, around 2009 I met a girl in real life that blew my mind and I ended up closing 420 pkers. Since then ive tried to come back and reopen twice, this being the last and final reopen before I go real life for good.
It's been a hell of a good ride 420, thanks for the memories now lets dominate P2P one last time.

First there was the wilderness.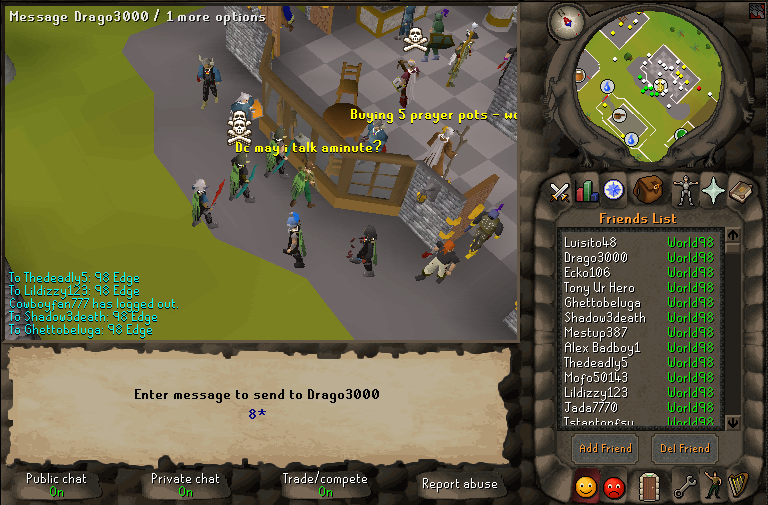 Then there was Clanwars/free for all arena.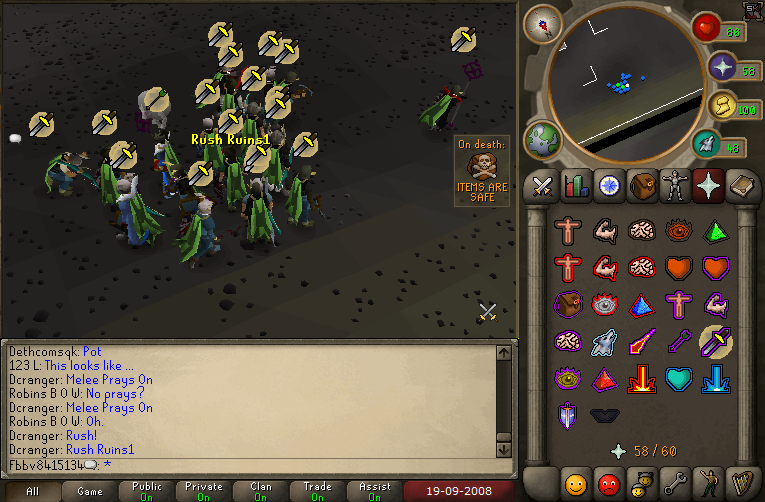 THEN FINALLY PVP WORLDS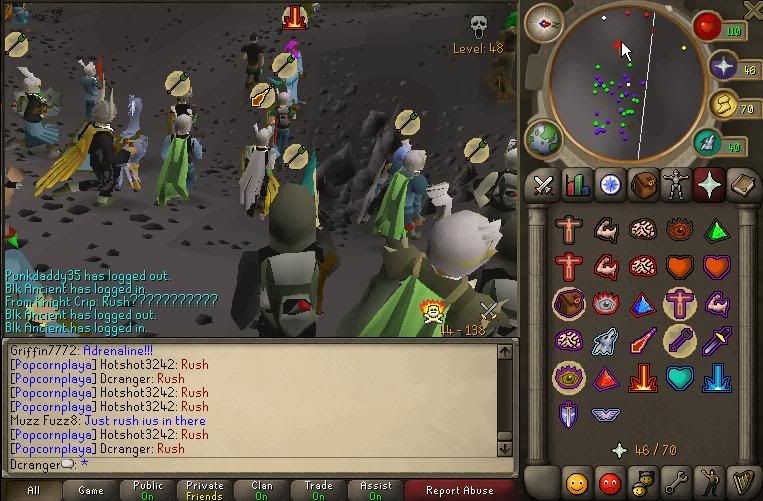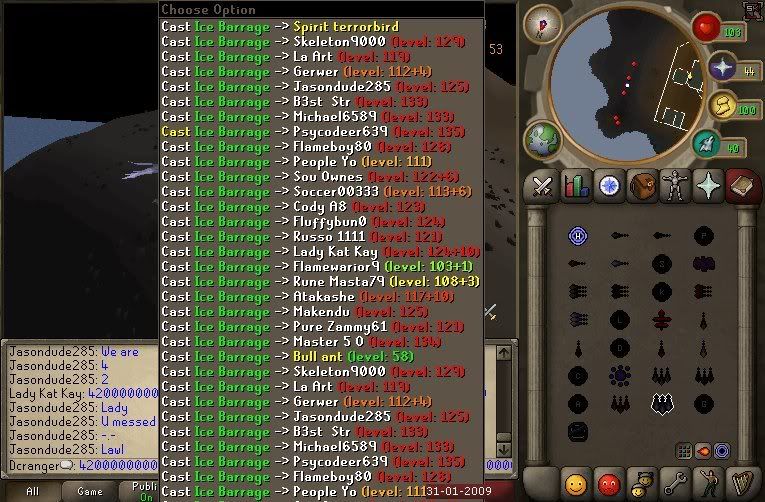 CLAN PICTURES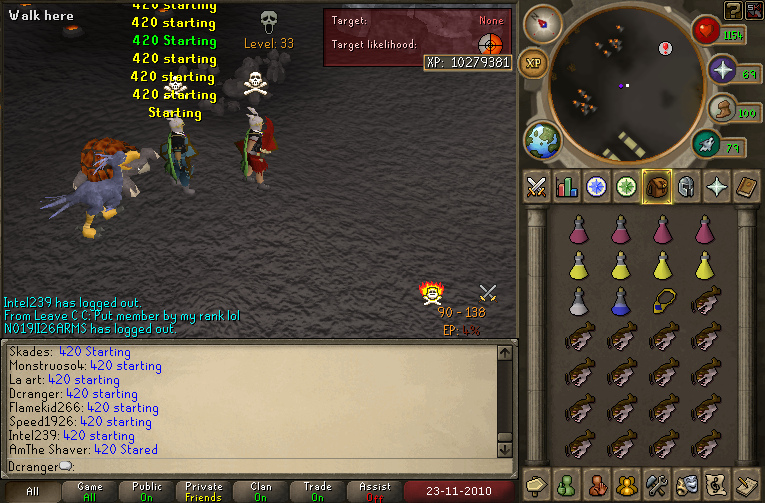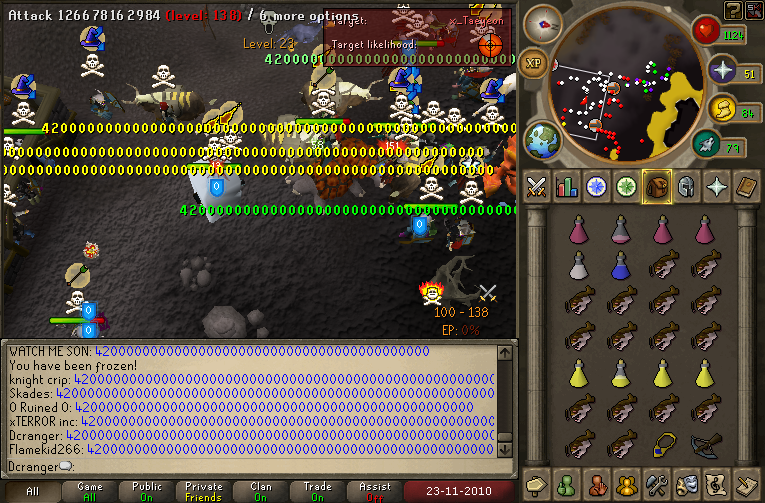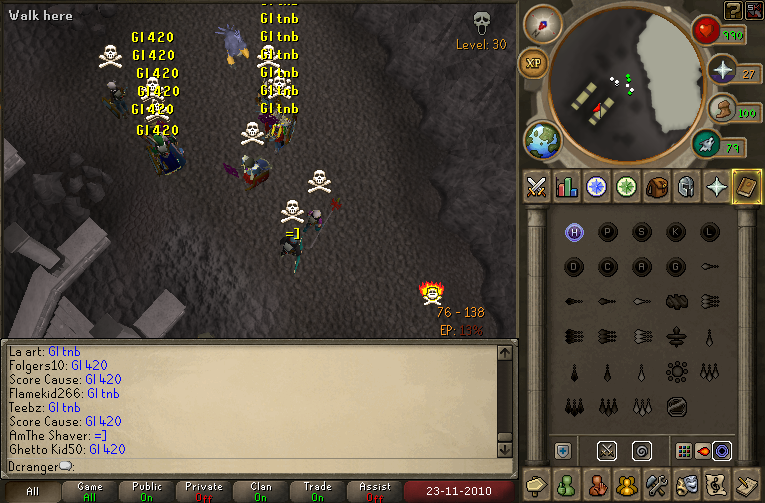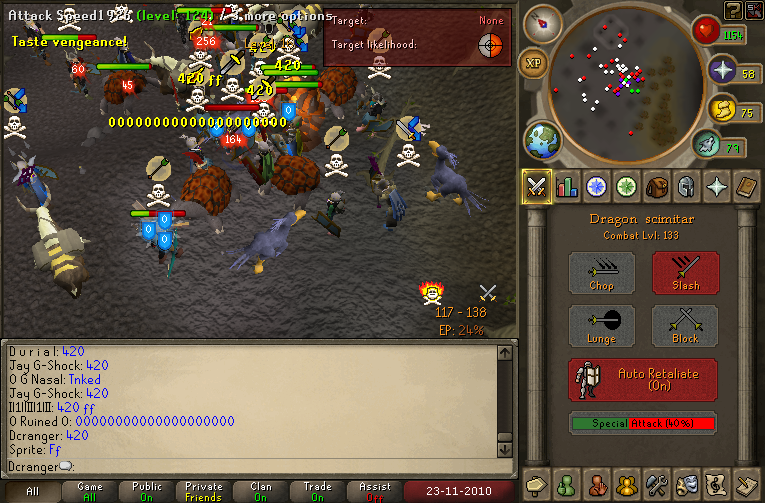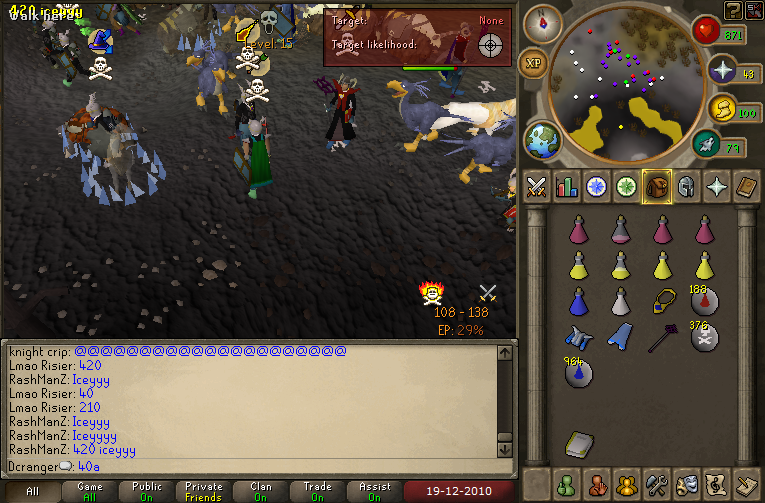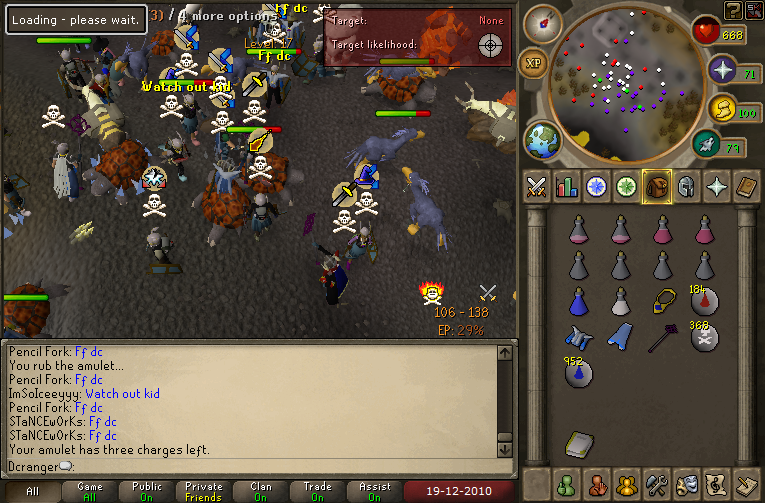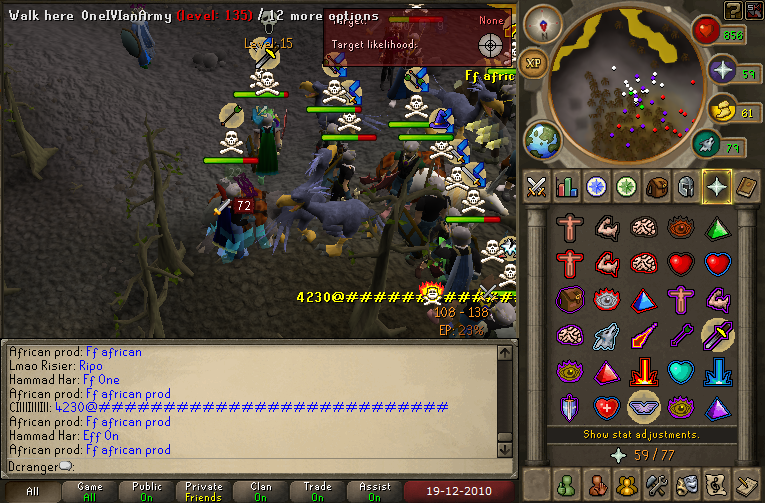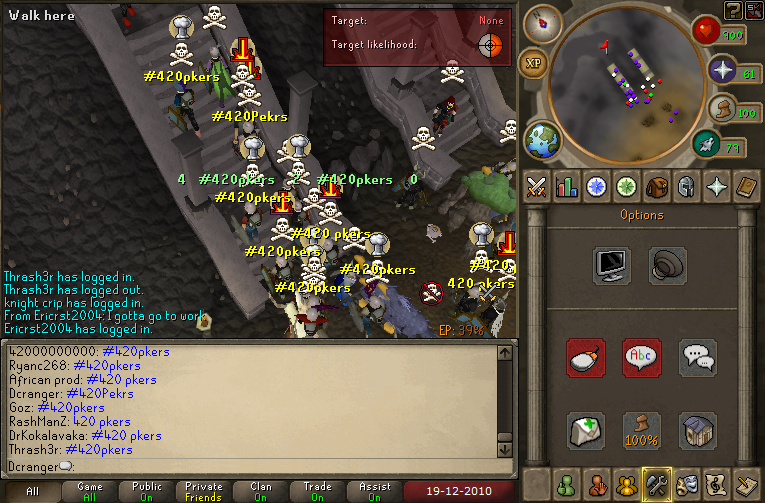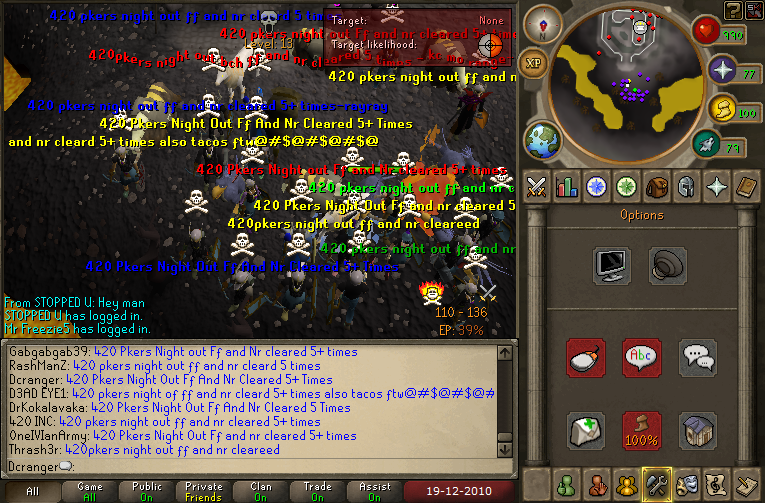 Come by our Irc #420pkers and vist our website at http://rs-420.invisionzone.com/ Join 420 PKERS today
---
Community Stats
Group

Zybez Exclusive

Active Posts

1,215

Profile Views

11,617

Time Online

16d 19h 49m 9s

Member Title

Member

Age

27 years old

Birthday

May 10, 1991

Location

hollywood florida
Runescape Profile
RS Name

Dcranger

RS Status

Member

Clan

420 PKERS
Viewing Profile: dcranger