https://twitter.com/...410469727096832
A couple of weeks back Mog Time announced his second "world war" event and RoT/Fools/many others clans confirmed their attendance. Following Mog Time's tweet announcing RoT as the undisputed #1 - https://twitter.com/...939819232616448  - Fools began to prep hard/call retireds and privately saw this as their opportunity to finally beat RoT via fighting alongside 500 MogTime viewers.
The event began in early GMT and we firstly rushed Fools at gap before they ran, then at dwarves (until they ran again), before a fight finally began outside gdz. It started largely evenly given Fools' number/timezone advantage, however as time passed the fight began to turn in RoT's favour ultimately culminating in Eomeri telling his members to focus on (fake) spamming instead of fighting. With just over an hour gone Fools (and any anti-rot fighting for them) pre-typed one last spam before running and throwing in the towel (before it had even entered EST!) and handing RoT the win. Thanks for stepping up Fools and respect from America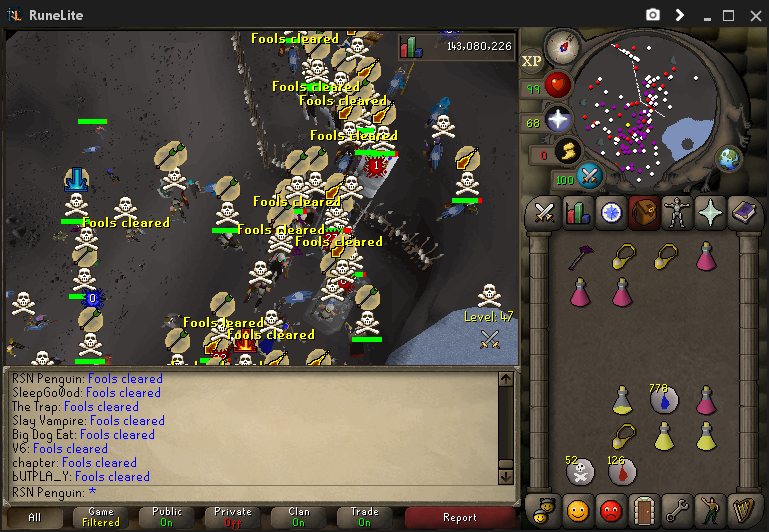 RoT Ending: 
https://clips.twitch...uanacoBuddhaBar
Edited by Countymad, 02 September 2018 - 7:43 PM.