Avalon ~ The Last Rune Pure & Tank Clan  | rs-avalon.com
Original topic: http://rs-avalon.com...r=topic&id=2454
Vitality approached us for a fight. We set the date to this Sunday and agreed on the following rules:
Rules:
Multi Spells
30 Minute Cap
Bulwarks OFF
No Gear Cap
We prepared ourselves for a challenge. Meeting at the fight location, we took up our positions, then they rushed in.
Thanks to some impressive calling by our current MOTM Shock, the fight was fairly even. A couple of minutes into the fight, we were able to catch Vitality in a barrage clump and we definitely capitalized on it. Once we broke 40 on TS, Vitality was unable to recover the momentum, but they fought well considering they were outnumbered by 10.
AV ending: 38 men (185 opts)
Vit ending: 32 men (155 opts)
Meanwhile, the great(ly deluded) minds at VR HQ decided to crash our fight with Vit, presumably due to AV humiliating them last Friday.
Needless to say, they had little effect on either of us; at best, they killed a few stragglers before being wiped out completely.
With our prepped fight over, and with a score to settle, we quickly scouted out VR and promptly taught them a lesson.
Unfortunately for Vanguard, who wasn't ready to fight a clan of our caliber, ran into us soon after. They declined our offer to fight a second time.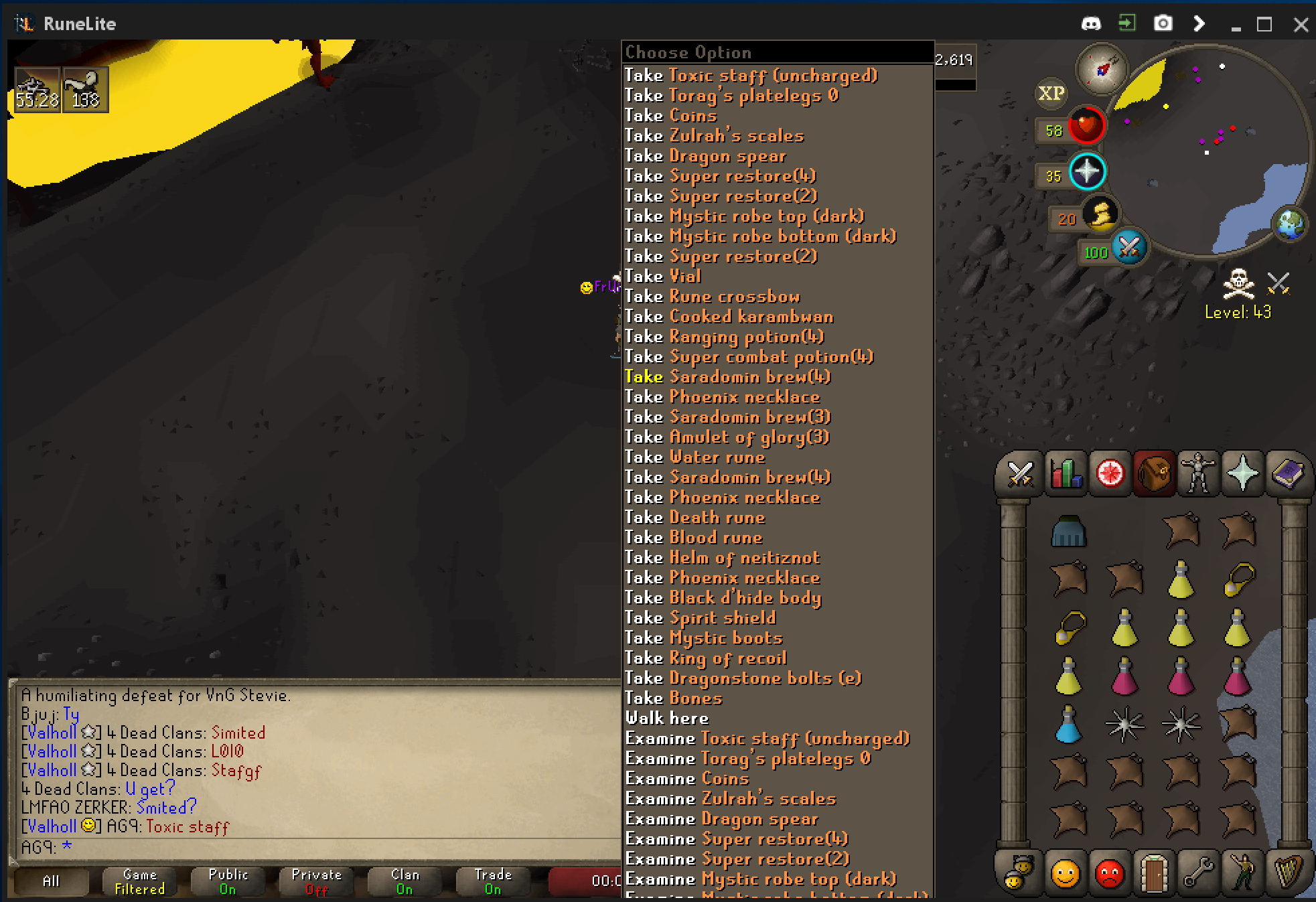 With deep wildy cleared out, we moved to rev caves. There we found Ibliys, who along with SV we fought in a 1v1v1 cluster, before we eventually dipped upon the appearance of ROT.
Later, we ran into Vitality again, who fought us twice more; the first time we managed to clear them, but the second time they pulled out a win. No excuses from us; well fought.
A couple of pics from fighting Vitality:
More loot: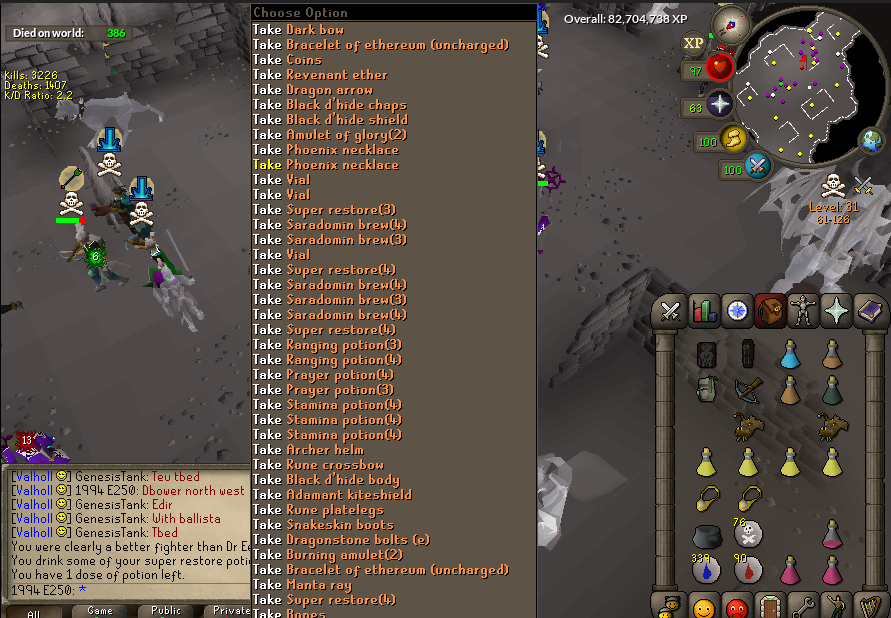 Thanks for the fights Vitality. Much respect to you all.
Rune Pure, Med Level or Ranged Tank? Join the Best 'Rune Pure & Tank' clan @ av-rs.com
Edited by Endless, 19 August 2018 - 7:51 PM.