This outstanding Wednesday morning Renegades reached out to us for a little single spells fight. The rules were agreed upon as your pretty standard 45 min capped fight. We defended while Renegades rushed us just minutes after 7:00 Est. Thanks to some solid calling and great spam/dps from the members, we took the upper hand of the fight immediately. Our spears and spams were much improved as we have been working towards shaking the rust off. Renegades had a strong performance, but the purple men proved to be too much this time. Thanks to all 50+ purple men who showed up and s/o to our AC unit who swiftly dealt with a weak crash attempt by JaJa. Thanks for the action Renegades and good job to everyone who came out.
SV starting: 34 (sat from 57)
RnG starting: 34
SV ending: 37
RnG ending: 31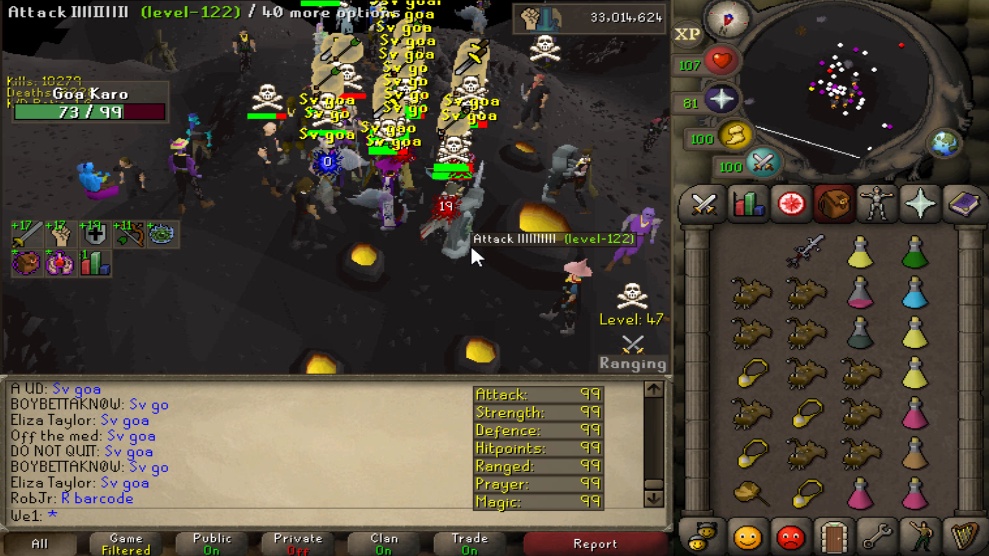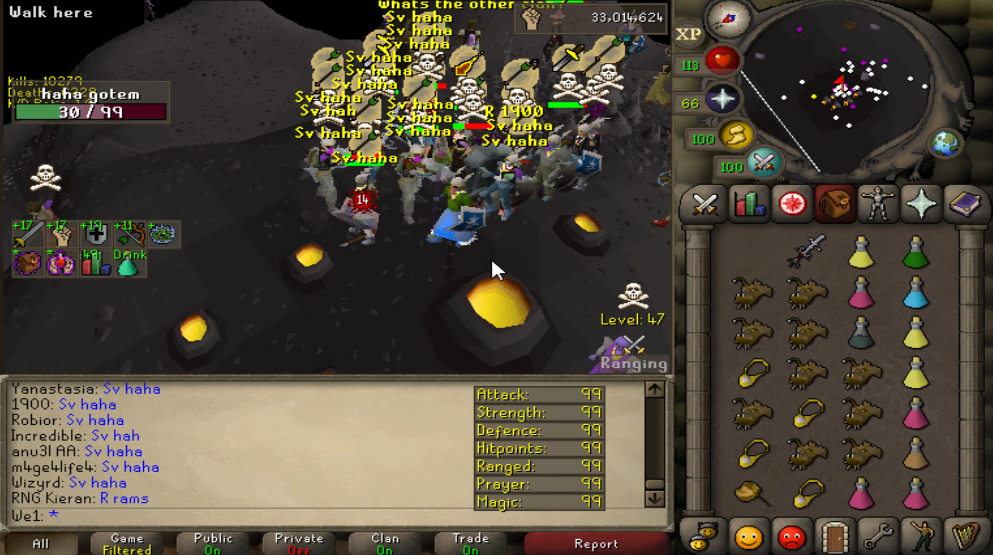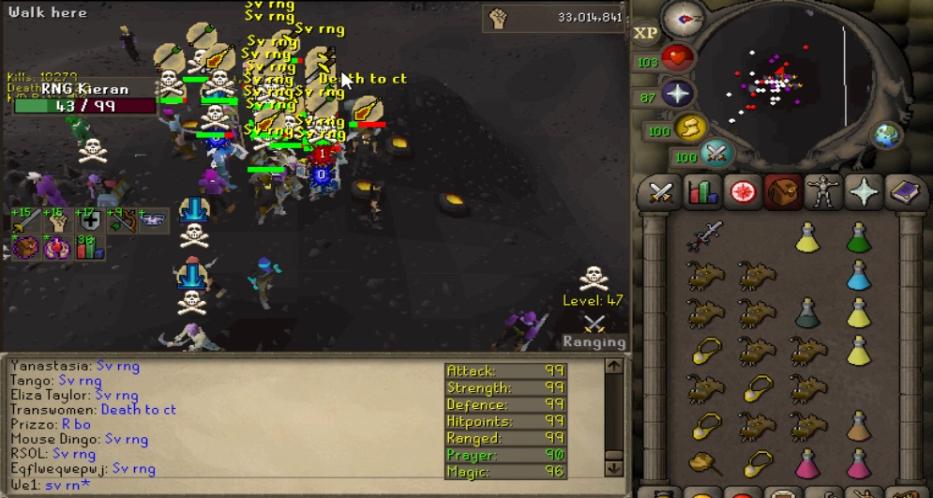 Edited by Rams, 08 August 2018 - 9:16 PM.