Avalon ~ The Last Rune Pure & Tank Clan  | rs-avalon.com
Another day and here we are amassing loot. After some big looty PKs Turmoil thought they could try to take us on and they were simply wrong. Overall another fantastic trip for Avalon
Turmoil Saga:
After we caught Turmoils wind of their plans we gather 25 strong birdman and waited for our opportunity to stirke. The first time around they were so caught off guard they ran north and left their clan members to die. Recollecting their broken men and trying to mass up more people(failing to pull over 20 with their 100 man ML) they were once again caught in the caves and were clapped before their first members could even return. Unfortunate for them to even try to mass people up to do so just to get slaughtered on the field. Better luck next time Turmites.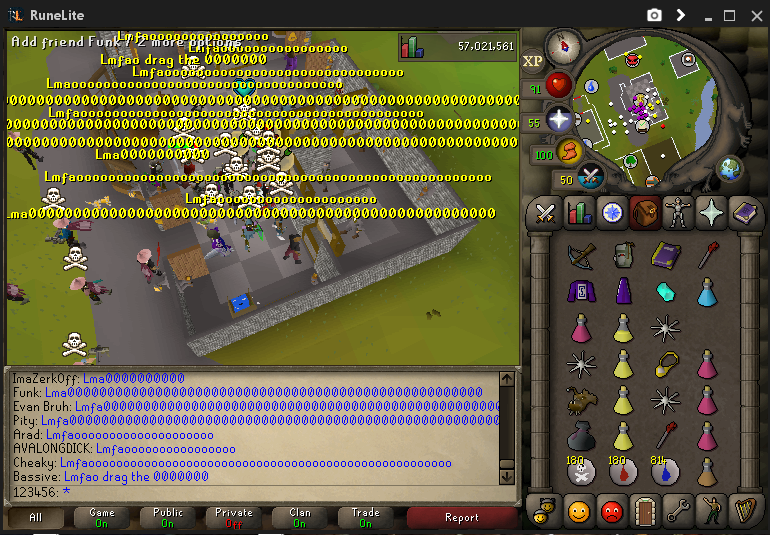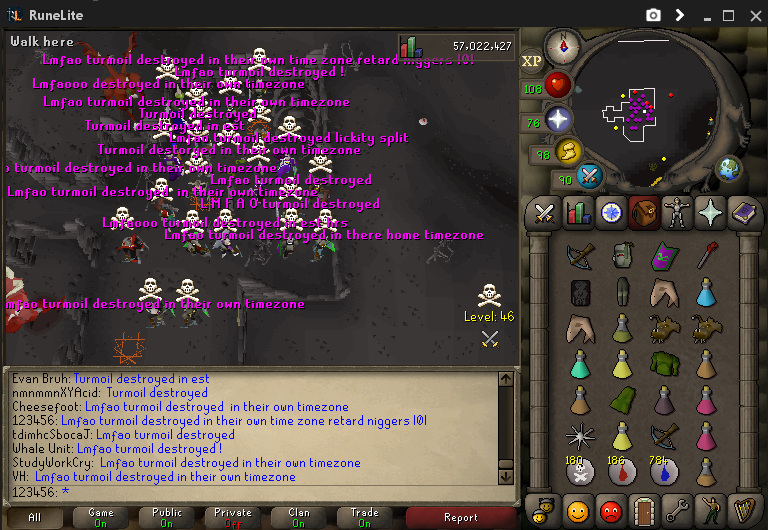 One of our members thought it was so easy they switched to mobile midfight:

The Loot Saga
Even without Turmoil's giant flop we had an incredible trip full of fat loots, mythic magers robes, and  owning hella teams.