Discord: http://eop-rs.org/discord
TeamSpeak: ts.eop-rs.org
7/8/2018: Today the Eruption of Pures massed up 80 pirates to embark on our weekly P2P slaughter.
We spent most of our action-packed trip fighting Apex and Intense Redemption, but still made time to bully Supremacy and ensure Final Ownage gets no action (who also cancelled their trip yesterday only to pull 35 today).
Here's what FO members had to say about their dismal trip:
Shame, but it's not too late to join the RED GIANT.
Eruption of Pures vs Intense Redemption + Apex
Got word Ir and Apex were fighting at GDZ, so we quickly banked for some telies and started our trip with some high-level action. Logged in on the fight west of GDZ and began pushing the two clans back and forth around GDZ until clearing up everybody at Gap.
Eruption of Pures vs Final Ownage
Took a quick break from chasing IR and Apex around to hop into FO's 35-man pull and kyp them as they inched towards the fight.
Eruption of Pures vs Apex + AAO
After taking a chance to bank our loot we headed up to Bandits to hit Apex and AAO as they fought. Logged in east and pushed west then south onto the two clans. AAO telied, leaving us to focus Apex for a bit, then the sharks eventually telied as well.
Eruption of Pures vs Cluster
We heard there was a cluster underway in Falador w24, which we gladly spread around and hopped into. We clumped 30+ IR/Apex in the middle of Falador, then continued clearing up the stragglers until only EOP remained.
Eruption of Pures vs AAO + Misfits
Caught the tail end of a yellow fight at Barb Village and smoked everything.
Eruption of Pures vs Intense Redemption + Apex
Got word IR and Apex were having another fight at Sperm, so we headed up and logged in south. We pushed north and Apex instantly telied, so we turned on IR until they all telied too. Both clans called a mass tele to CA, so we pushed down to them and cleared them again at CA/West FOG.
Eruption of Pures vs. Fatality + Supremacy
Logged in on a fight between Fatality and Supremacy at Varrock Wild and instantly both clans teleported.
Eruption of Pures vs Intense Redemption + Apex
Our last fight was another hit on IR and Apex as they fought at Old FOG. We rushed from the East and continued pushing west until everything was cleared.
Pictures in the spoiler: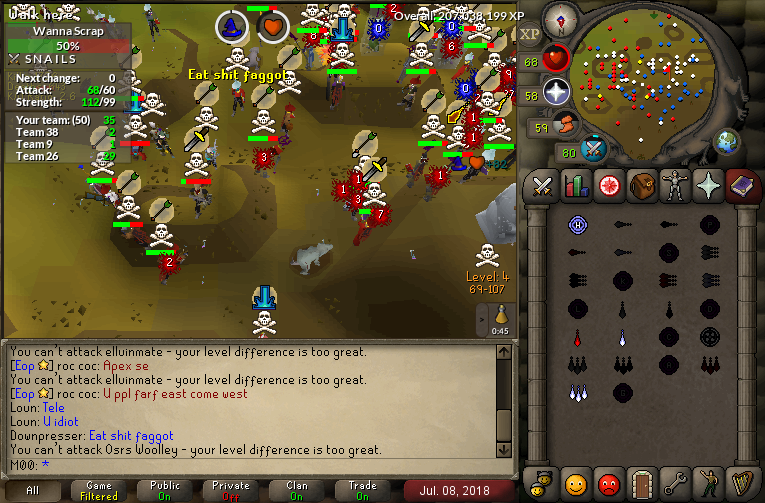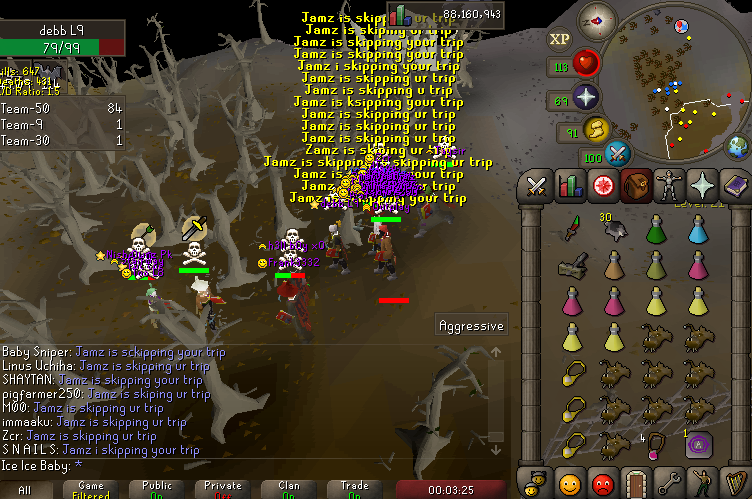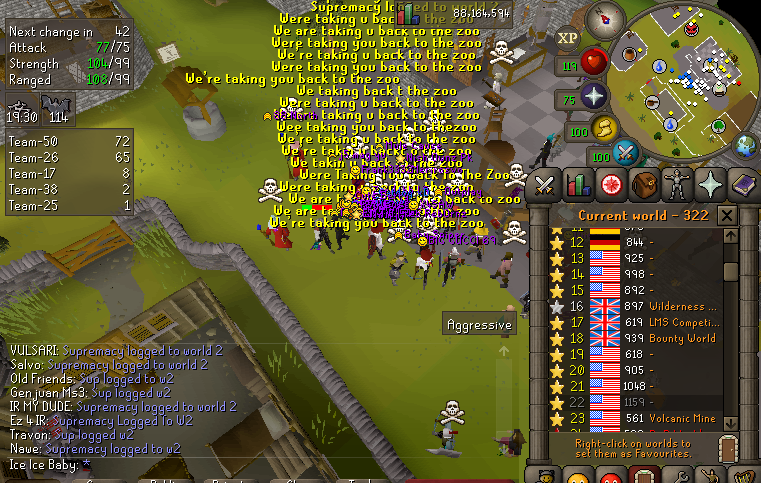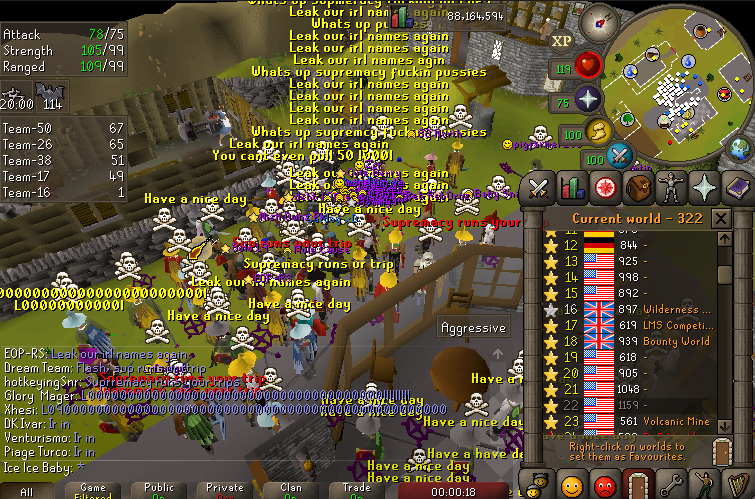 Edited by Wee Man, 09 July 2018 - 12:56 PM.
Removed TS leaks