In the past, I've been able to run the game at max settings without any trouble at all, but ever since the bot nuke, with the exception of a one hour period, I have been stuck in safe mode.
Here's a screenshot of my current settings....
Last time I checked, the Software box said OpenGL, and the OpenGL box said DirectX.
I tried uninstalling and reinstalling Java.... but it didn't fix the problem.
Here are the specs of my computer: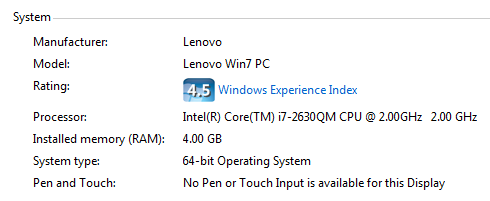 My graphics card is an AMD Radeon HD 6570, which should be more than enough to run at max settings.
I've also tried reinstalling DirectX.
Any ideas?
This only seems to happen when using browsers.... I downloaded the client from the RS homepage, and my graphics seem to work fine on that.
Edited by iSpark343, 08 November 2011 - 04:35 PM.